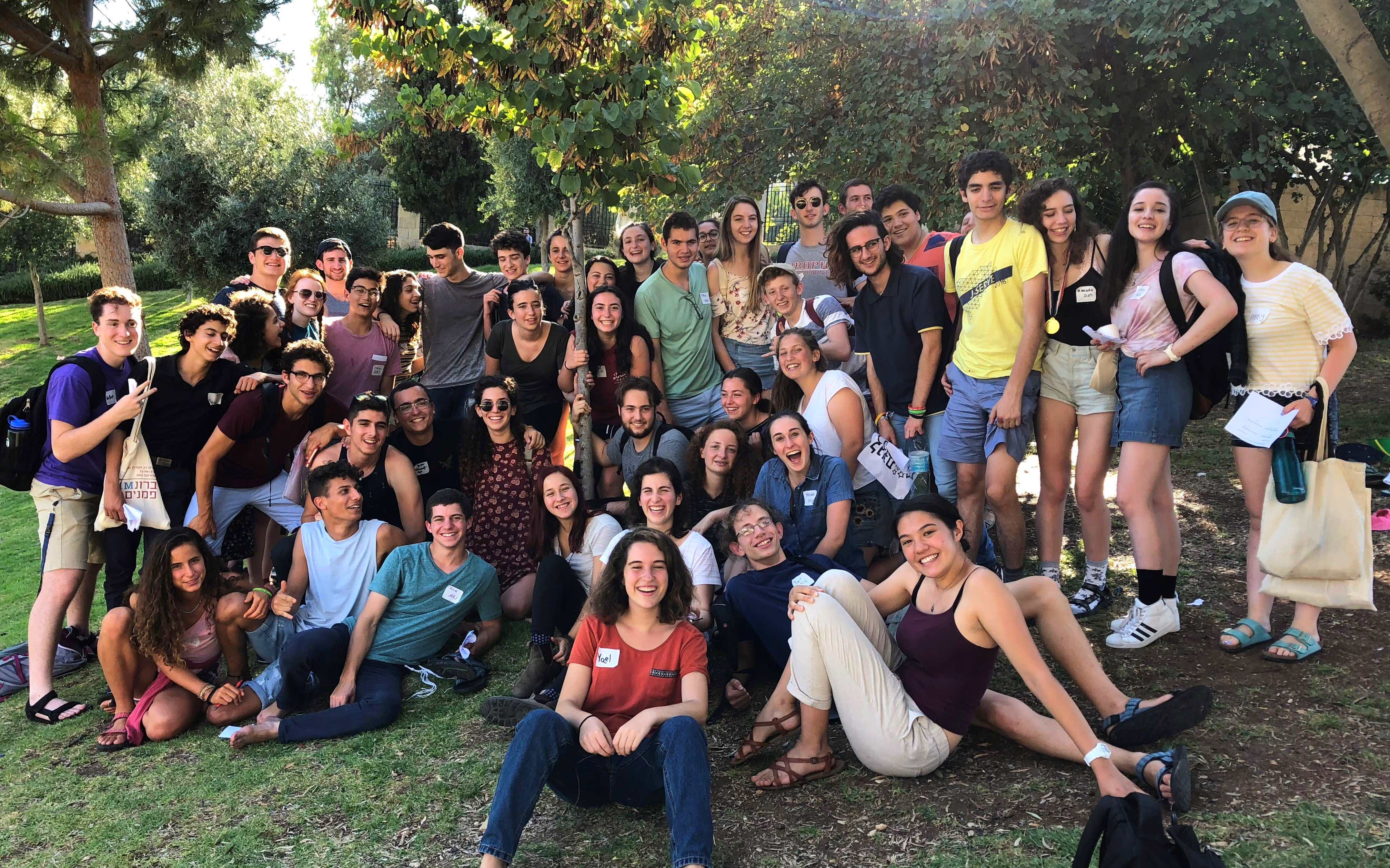 Welcome to the Application Portal for The Bronfman Fellowship!
Every year, twenty-six outstanding North American teenagers are selected as Bronfman Fellows. The Fellowship begins with a five-week, all-expenses-paid summer in Israel (assuming the safety of travel*), where Fellows engage in thought-provoking study and conversation and make lifelong friends. Fellows encounter the land and people of Israel, study major issues in contemporary Jewish life, and meet with some of today's most influential figures. With the guidance of a diverse faculty of Rabbis and educators, the pluralistic group of Fellows have the opportunity to explore a wide range of Jewish texts, from classic religious documents to contemporary Israeli and American voices, using them to spark conversations, engage with stimulating existential questions, and achieve a deeper understanding of themselves and one another.
The Fellowship year continues with monthly virtual experiences and a Winter and Spring seminar in the United States, usually in the Northeast. Fellows continue their association with the Fellowship through our extraordinarily active, 1300+ alumni community.
*If international travel is not possible due to COVID-19, the Fellowship will explore domestic options or run in a virtual format. Read more about our response to COVID-19.
If you're interested in our parallel fellowship for Israeli teens, visit www.bronfman.org.il
If you are an adult who works with teens, please fill out this form.
The Application for the 2021 Bronfman Fellowship is now open.
Click on the green More > button below to check the status of your application.

We invite you to join us for our virtual information sessions for prospective applicants and their parents on Wednesday, September 30th and Thursday, October 15th. Hear from our Executive Director, our Education & Programming Director, and recent Fellows about the application process and our summer curriculum. We're hosting them at two different times to serve people in various time zones; feel free to join either one.
Register here for the PACIFIC TIME Bronfman Fellowship Information Call
Wednesday, September 30, 8:00 PM PT.


Register here for the EASTERN TIME Bronfman Fellowship Information Call
Thursday, October 15, 8:00 PM ET.
If you have any questions about The Bronfman Fellowship, visit us at bronfman.org or contact us at help@bronfman.org